CIOB Professional Review Essentials Premium
Get advice on how to complete the assessment and a personal assessment of a draft submission to give you confidence in your final submission.
Currencies
You can pay for this course in the following currencies:
The CIOB Professional Review premium offering is everything you need to produce a brilliant professional review submission.
There are two parts. The first part includes a series of presentations and examples presented by an experienced CIOB member on the requirements and approach you should take when drafting your submission to ensure you meet the CIOB's criteria and ultimately gain membership. The second section gives you the opportunity to submit a draft assessment to our member, who will review all aspects of your submission, and provide personalise feedback on areas for improvement, again, with the aim of making you confident to produce an excellent submission.
In summary, you will be given guidance and information covering all elements of the submission, and is an extremely useful tool for anyone wanting the best chance of success. It will put you in the best possible position for achieving MCIOB status.
You will be given access for 90 days to offer you flexibility as you study and prepare for MCIOB status.
We now accept payment in USD for all our courses. For more information please contact [email protected]
Content will be delivered using the following resources in order to give a rich and informative experience:
Instructional eLearning
Course reading materials
Case studies and practical exercises.
Draft application submissions.
Feedback from an experienced assessor.
Accordion Closed
Your content goes here. Edit or remove this text inline or in the module Content settings. You can also style every aspect of this content in the module Design settings and even apply custom CSS to this text in the module Advanced settings.
Objectives
By the end of the course you will be able to:
understand the Professional Review requirements.
prepare your Professional Review for submission.
structure your Competence Report for the Professional Review.
Submit your application for MCIOB status.
Contents
The course will cover:
Professional Review fundamentals
Common reasons for failure
About the CIOB
Application requirements
Competence Report essentials
Occupational competence
Management competence
Professionalism, Rules and Regulations
Professional Review Application Guidance
Professional Review Application Draft submissions.
Suitability
This course is designed for construction managers ready to apply for MCIOB. It explains the Professional Review progress in detail. It outlines best practice advice on how to structure your Professional Review and submit your application, as well as offering a personal assessment of a draft submission.
Assessment
At the end of these workshops, you will be able to submit a draft application which will be assessed by an experienced professional in the field. A certificate of completion will also be available to download.
Ethics and Professionalism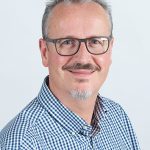 John Hayes is a fellow of the CIOB and the RICS and is an accredited mediator with over 30 years' experience as a quantity surveyor and commercial director. His key areas of expertise include:
– • Commercial management
Contract reporting
Quantum assessment
Conflict Management
Dispute resolution
Training
Claim and change assessment and negotiation
John has extensive experience of £multi-million global framework and construction projects in the UK, Europe and Australia working for £multi-billion construction companies and has extensive commercial, adjudication, arbitration and litigation experience.
CIOB Conservation Conference
New ideas for tough times
The theme of this year's annual conference is balancing conservation needs against rising costs. It is ideal for professionals involved in historic or traditional buildings as well as homeowners who are embarking on their own project.
We have drawn together leading experts from the UK and Europe who will give delegates the inside track on how these projects were successfully delivered and how they can apply what was learned to their own decision making.