Fundamentals of JCT Contracts
Next Available Dates
7th June 2023
17th August 2023
4th October 2023
6th December 2023
The course will be an introduction to the JCT suite of contracts and it will enable attendees to understand the particular methods of JCT contractual procurement, and the key elements of extensions of time, contractual notices, loss and expense, payment provisions, dispute resolution, suspension and termination and the importance of keeping records.
Discover the fundamentals of JCT Contracts and enhance your construction project success with our comprehensive course. With a wide range of contract options available to construction businesses, it's crucial to choose the right one and manage it effectively. Our course will give you a clear understanding of the JCT suite and its contents, so you can allocate scope, roles, ownership, timelines, costs, payments, and risks correctly.
We'll cover everything you need to know, including:
The main contract between the employer and the main contractor
Sub-contracts between the main contractor and sub-contractors
Pre-construction services agreements
Design agreements between the employer and specialist designer
The form of contract for the supply of goods
Forms of bond
Consultancy agreements
And other available forms and documents
Our course will also clarify the roles and responsibilities of all parties involved in the construction process, and highlight the importance of proper administration and record-keeping.
The Fundamentals of JCT contracts has been selected as one of the TOP 10 Construction Courses 2022!
We are proud to announce that CIOB came 6th with Fundamentals of JCT contracts.
Please see article:
2022 Top 10 Construction Courses (findcourses.co.uk)
Course Delivery
Accessing the live webinar sessions during the course require delegates to register using teams
Accordion Closed
Your content goes here. Edit or remove this text inline or in the module Content settings. You can also style every aspect of this content in the module Design settings and even apply custom CSS to this text in the module Advanced settings.
Objectives
By the end of this course, you will be able to:
Identify the correct standard forms that can be used in a construction environment
Distinguish between the options available and select the most appropriate
Arrange cost and risk matters into priority themes and implement into the contract
Appraise, assess and compare cost and risk matters into the correct form of contract
Identify the key administration procedures related to the available suite of contracts
"John Hayes is an excellent trainer. He managed to keep a dry subject interesting for the duration of the day. Everything was covered within the boundaries of the course title. The CIOB Academy offers one of the most competitively priced JCT courses around." 

Roly, 'Fundamentals of JCT Contracts' delegate, May 2019
Suitability
This course has been designed for clients, consultants, contractors, specialists, sub-contractors and the like. It is relevant to all those involved in the design , procurement and management of projects , working on all types and sizes of building , civil engineering , infrastructure and maintenance projects in both the public and private sectors. This includes Construction Managers, Commercial Managers, Business Development Managers, Quantity Surveyors, Project Managers, Estimators, Contract Managers, Project Planners and procurement staff.
Assessment
There is no assessment, you will receive a certificate of completion following the course.
Commercial and Contractual Knowledge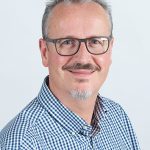 John Hayes FCIOB, FRICS.John Hayes is a fellow of the CIOB and the RICS and is an accredited mediator with over 30 years' experience as a quantity surveyor and commercial director.His key areas of expertise include:
• Commercial management
• Contract reporting
• Quantum assessment
• Conflict Management
• Dispute resolution
• Training
• Claim and change assessment and negotiation
John has extensive experience of £multi-million global framework and construction projects in the UK, Europe and Australia working for £multi-billion construction companies and has extensive commercial, adjudication, arbitration and litigation experience.
CIOB Conservation Conference
New ideas for tough times
The theme of this year's annual conference is balancing conservation needs against rising costs. It is ideal for professionals involved in historic or traditional buildings as well as homeowners who are embarking on their own project.
We have drawn together leading experts from the UK and Europe who will give delegates the inside track on how these projects were successfully delivered and how they can apply what was learned to their own decision making.